Kirchheimer Advent - Mountain & Termen Advent in Carinthia



Sunshine moments in the quiet Advent season
When the days get colder and the nights longer, the spa town transforms into a romantic winter village. Alpine Thermal Advent around the St. Kathrein family spa immerses you in a world full of regional delicacies, traditional handicrafts and music.
From November 26 to December 17, 2022, the Kirchheimer Advent opens every Saturday
Saturday opens the Kirchheimer Advent Market in the Kurpark from 16:00 to 20:00 its doors. At the Advent Market you will find regional exhibitors who offer their art & wood crafts, creative jewelry, decorative items & regional products.
Contemplative it goes starting from 17:30 o'clock at the Advent path to the church pc. Kathrein where the contemplative evening with Christmas sounds is framed.
Discover the culture and tradition of the region on this day. Traditional and sustainable are also the offered regional specialties from the wood stove at the Kirchheimer Advent-Häus'l.

The little guests at the Advent market are happy about an ice skating rink & llama walk in the spa park opposite the family spa St. Kathrein. In the tourist office (1st floor) right next to the creative hour for (young and old) & children's face painting takes place from 16:00.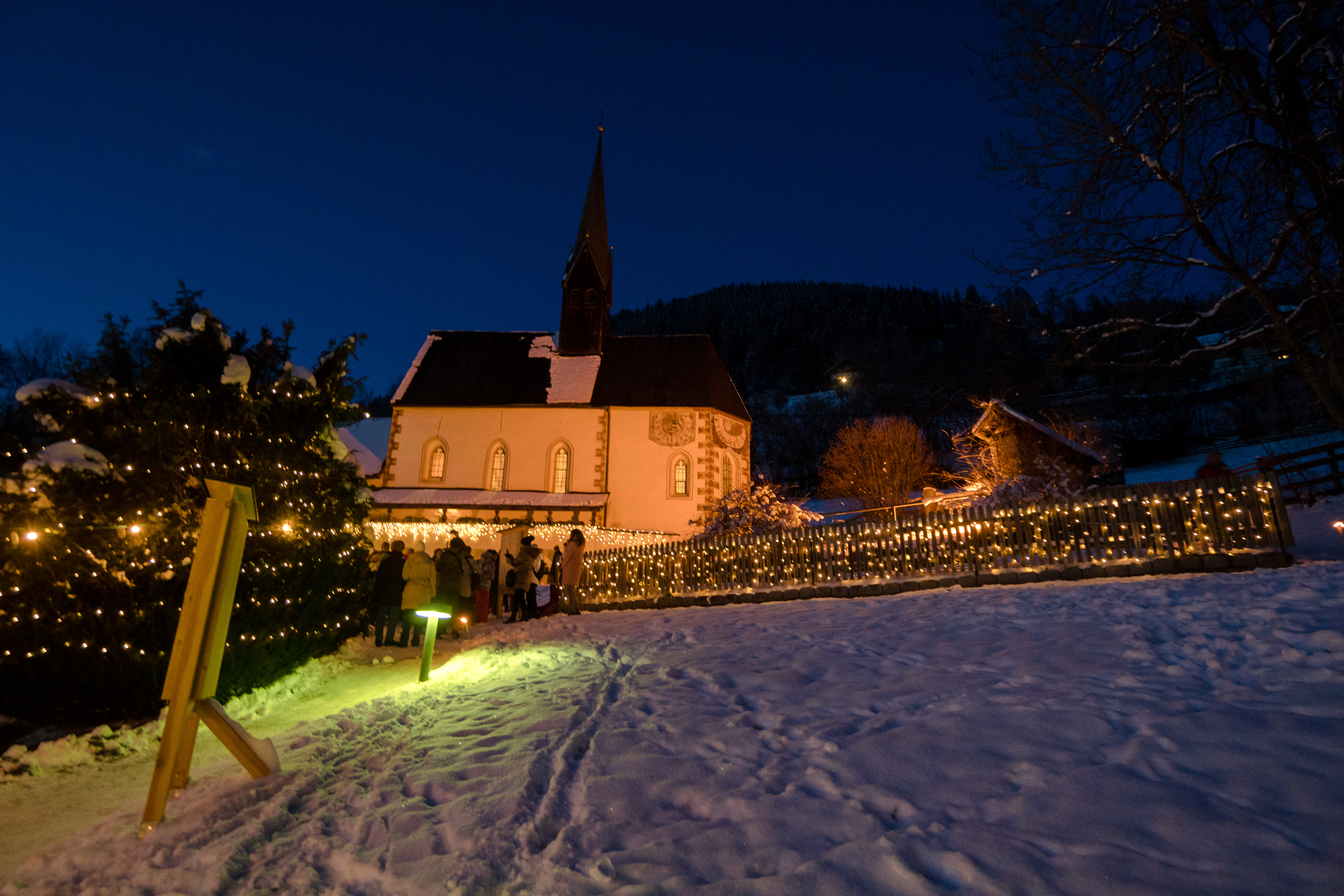 Traditional arts and crafts, regional culinary delights and pre-Christmas sounds. You can find more info at www.alpinerthermenadvent.at